H
illary
will stop at nothing to claw her way into the White House; unfortunately, people are dropping dead left and right in her path and, in the case of the last two found dead earlier this week, the mainstream media is pretending not to even notice they are gone...
Truthstream Can Be Found Here:
Website:
http://TruthstreamMedia.com
FB:
http://Facebook.com/TruthstreamMedia
Twitter: @TruthstreamNews
Newsletter:
http://eepurl.com/bbxcWX
~*~*~*~*~*~*~*~*~*~*~*~*~*~*~*­~*~*~*~*~
Copyright Disclaimer Under Section 107 of the Copyright Act 1976, allowance is made for "fair use" for purposes such as criticism, comment, news reporting, teaching, scholarship, and research. Fair use is a use permitted by copyright statute that might otherwise be infringing. Non-profit, educational or personal use tips the balance in favor of fair use.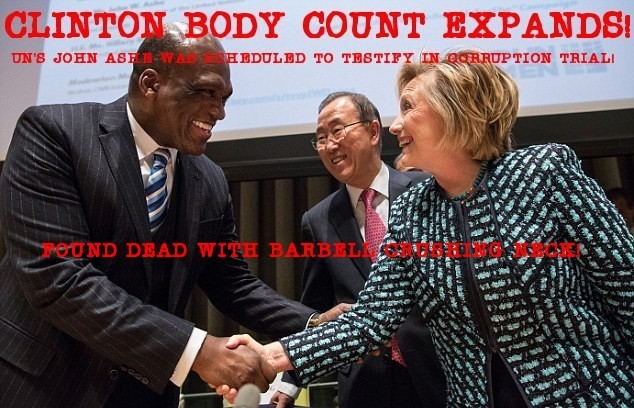 DNC official Seth Rich, assassinated 10 July 2016
///////