Streamed live on Feb 11, 2019
Tonight: We have very special guest: JZ Knight, the channeler of Ramtha... with her first public interview in over a decade!
JZ Knight's Blu Room Expands World Wide
Ramtha Channeler Says UVB Medical Light and Tesla Geometry Create Healing Zone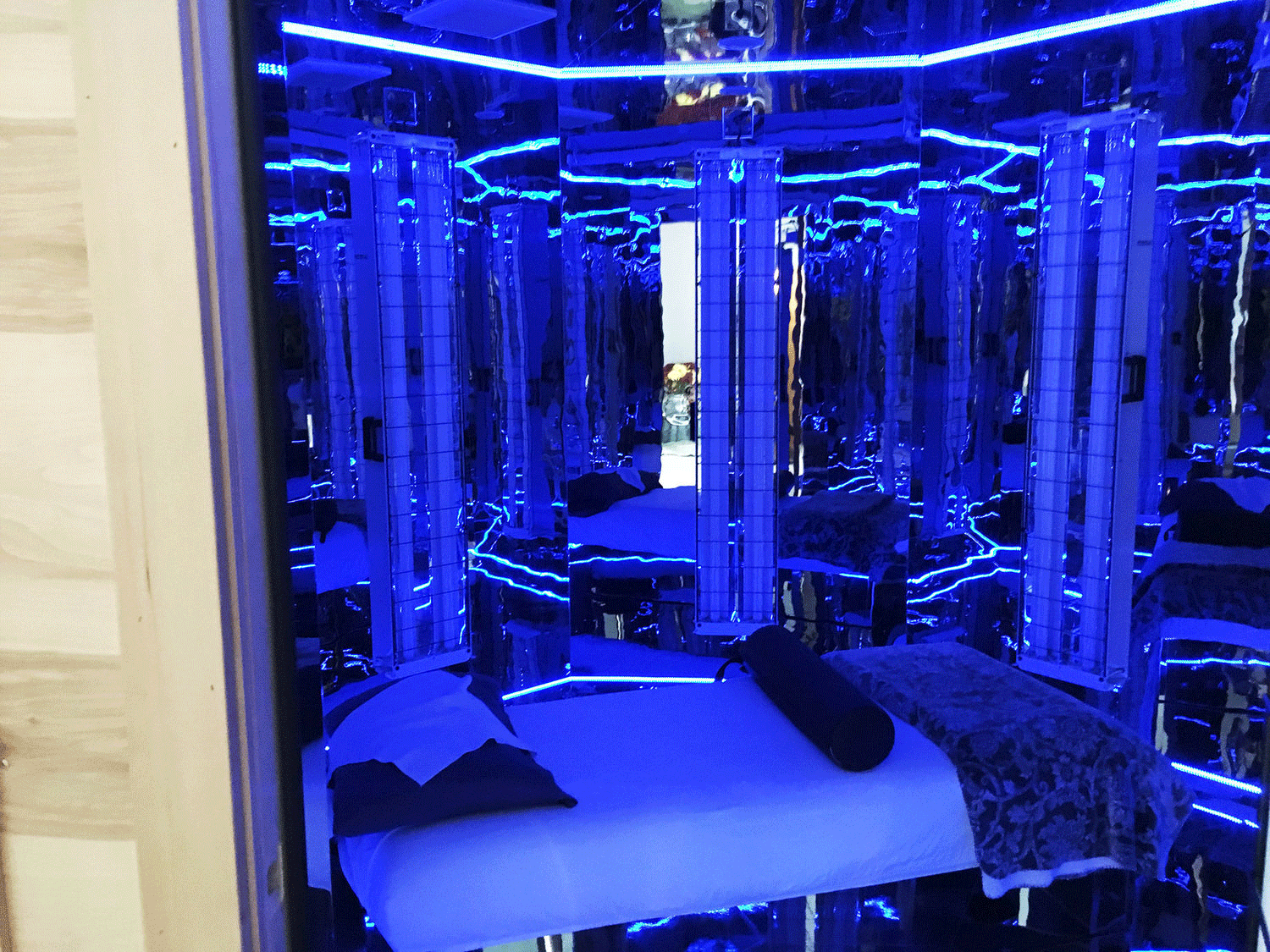 JZ Knight, purported channeler of Ramtha and head of Ramtha's School of Enlightenment headquartered just outside Yelm city limits, invented what is called the Blu Room, and last year opened an office in Yelm.
Since then the Blu Room franchise has spread across the world. There are now 22 centers in Washington state, Italy, Switzerland, Mexico City, Tokyo and Germany. More U.S. locations are coming soon including Florida and Missouri, according to a press release from Knight's publicist.
"The Blu Room is the result of a decades-long desire to help relieve the symptoms of a plethora of diseases," stated Knight in a press release. "We want to alleviate suffering whether that be mental or physical using UVB medical light and Tesla Geometry. I am deeply humbled by the impressive effects the Blu Room has delivered for each individual who enters the room."
According to information provided by Mike Wright, who is listed as operations manager for Blu Room Enterprises and a top advisor at Knight's school, the Blu Room is based upon the metaphysical science of elsewhere — "on earth as it is in heaven." The Blu Room creates an atmosphere that insulates the experiencer from the daily environment, according to Wright.
"It provides the participant with a mind/body/spirit consciousness lifting environment that can augment one's state of creative focus," Wright stated. "The Blu Room is an atmosphere created by the entire structure that reproduces a portion of the Ultraviolet Realm that JZ Knight, the inventor, experiences when she leaves her body and goes beyond the Light Realm."
The release goes on to state the light starts with polarity, which is the origins of positive and negative. This feeds into concepts of good and bad, of morality and karma.
"To move in consciousness beyond the Light into UV Blue provides a period of calm, peace, and even joy in the absence of polarized thought," Wright states. "In short, the Blu Room erases karma by providing an environment beyond the Light. All pathologies begin as polarized attitudes. When you remove the polarity, you make room for the greater mind to be present and observe a greater reality to be experienced in the body."