Experience the Path of Awakening as never before at the first
Strawberry Fields Movie Festival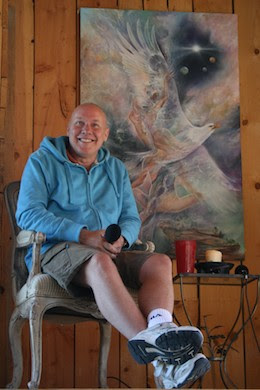 We are delighted to announce that our guest speaker this year will be David Hoffmeister.
CLICK HERE
for the festival flyer.
In a radical departure from traditional spiritual cinema, David embraces Hollywood movies as modern-day parables for awakening -- turning the universal pastime of movie-watching into a portal for a whole new perspective on Life. Step back, relax and laugh as you learn to see the Big Picture. Allow David to be your gentle guide to a present experience of Enlightenment.

"The temptation of linear time is the belief that things would be better if they were different. Healing is seeing that all the scripts of the world are the same and therefore cannot be changed; this awareness is the forgiven world." David on The Butterfly Effect
Watch this deep video for a taste of the Strawberry state of mind!
"Church is a State of Mind, David Hoffmeister and Nikita, ACIM"
For prices and more details go to
For the Strawberry Field Music Festival
(
27th Aug - 3rd Sep 2014
) go to
Combo packages
are available if you
would like to attend both festivals